Rio Ferdinand is not happy with his decision on not standing up for his brother Anton Ferdinand when he was racially abused by the former Chelsea player, John Terry. He in, after many years, his autobiography stated John Terry as the biggest idiot but he regrets not standing up for his brother sooner. Ferdinand also said that he is still not on talking terms with Terry even after nearly 10 years of the incident had taken place.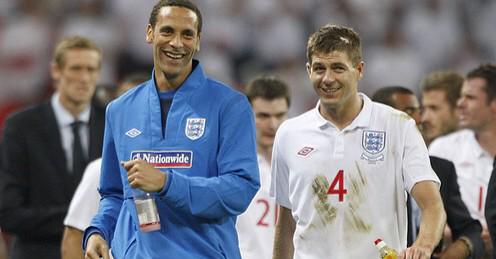 The racist abuse took place in 2011 during a match between Queens Park Rangers and Chelsea. In the video footage of the game, it was clear that Terry has made racial abuse against Anton Ferdinand. He was charged for guilty for abusing Anton in terms of colour and race. He was subjected to give £220,000 and was banned from playing in the next four matches by the football association.
Rio Ferdinand wishes Terry could have done things differently in the past. He says that he could have done more to the situation if he has responded a little bit earlier and he also says this could have helped many players to speak out about the racial abuse they are dealing with.
"'You're the ones who get punished, and you're the ones who get tarnished, and you're the ones who get labelled. Whether that's because you don't speak, or whether it's because you're black, or whether it's because I don't know. But I just think now I would speak, straight away,"said Ferdinand.
Ferdinand is not ready to talk with John Terry. He was also excluded from the Euro Cup 2012 team, due to the issues regarding racism. Terry and Ferdinand were teammates in the English Football team and the reason for exclusion of Ferdinand from the team was his disinterest in playing with Terry, who was the captain of Chelsea then. Ferdinand had a good time with Manchester United where he won 13 Premier League titles and his last year of club career was spend with Queens Park Rangers.