Chelsea skipper has backed his former boss to succeed at Manchester United.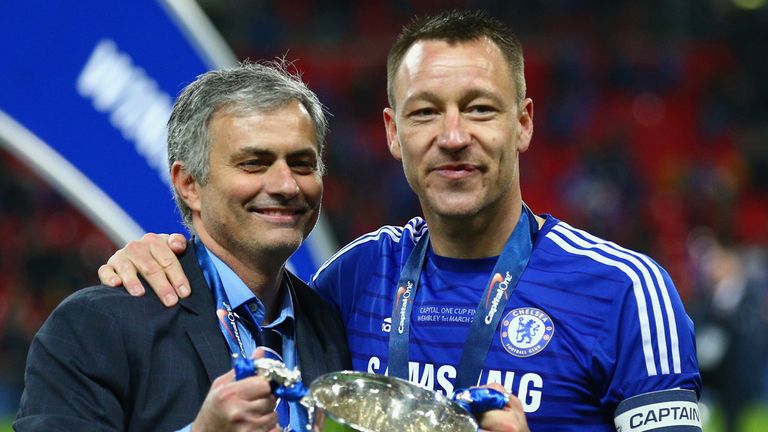 The England International who has played under the Portuguese tactician across two spells when he was at the helms of affairs at Chelsea tipped the coach to achieve greater success at the club.
Terry won three league titles, an FA Cup and three League Cups under the Special One's stewardship.
Mourinho is the new boss at Manchester United following the sack of Louis van Gaal by the club as he could not lead the club to the heights the wanted. The Dutchman was sacked despite winning the FA Cup, as he failed to secure UEFA Champions League football for the Red Devils next season. The FA Cup win was the first title since Sir Alex Ferguson resigned in 2013.
Mourinho is tipped to return the club to its glory days, with United returning to being one of the favourites to win the Premier League and the StanJames Premier League odds actually putting them as clear favourites ahead of City.
Terry told Sky Sports News: "It's fantastic news for Man United. I'm sure the Man United fans and players will be delighted with that. I've said many times before, he's the best manager I've worked under and a real delight.
"It's a shame the way he finished at Chelsea this year but I wish him well because he's a great manager and a great man as well, he'll be great for Manchester United I'm sure. I'm sure he'll settle in well with the likes of Ryan Giggs, hopefully he'll stay and support him along with the team."
Terry also mentioned that when he has to play against his former coach, he'd get a great reception. The captain says Chelsea just has to start fighting for the title again and he hopes their new coach would help them.
Terry just signed a one year deal to remain at Stamford Bridge and he hopes he would be able to help the club upturn their 10th place finish in his 22nd year at the club. The 35-year old player says they have to learn from their past mistakes and move on from a disappointing season.